(Printed+Audio) Happy End - Persona 5 Royal fanfic R18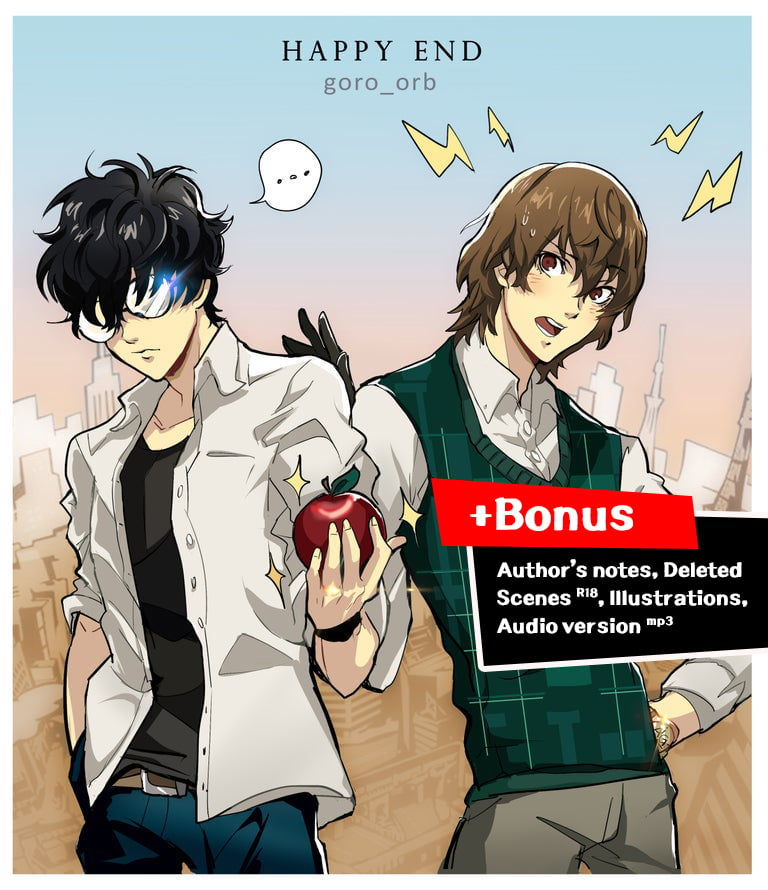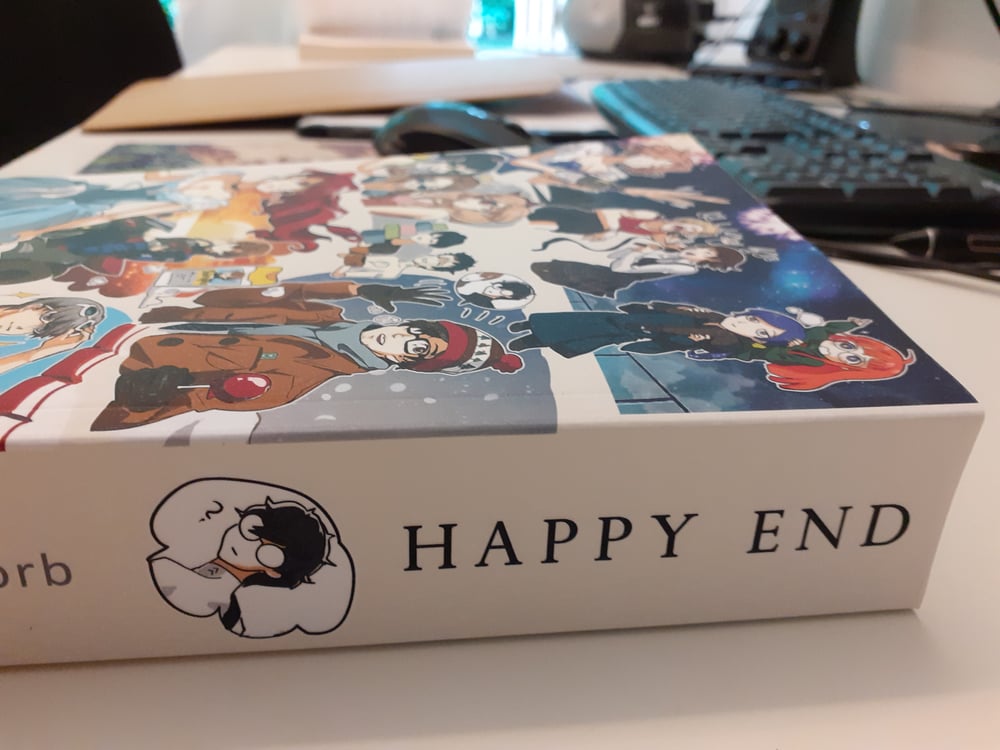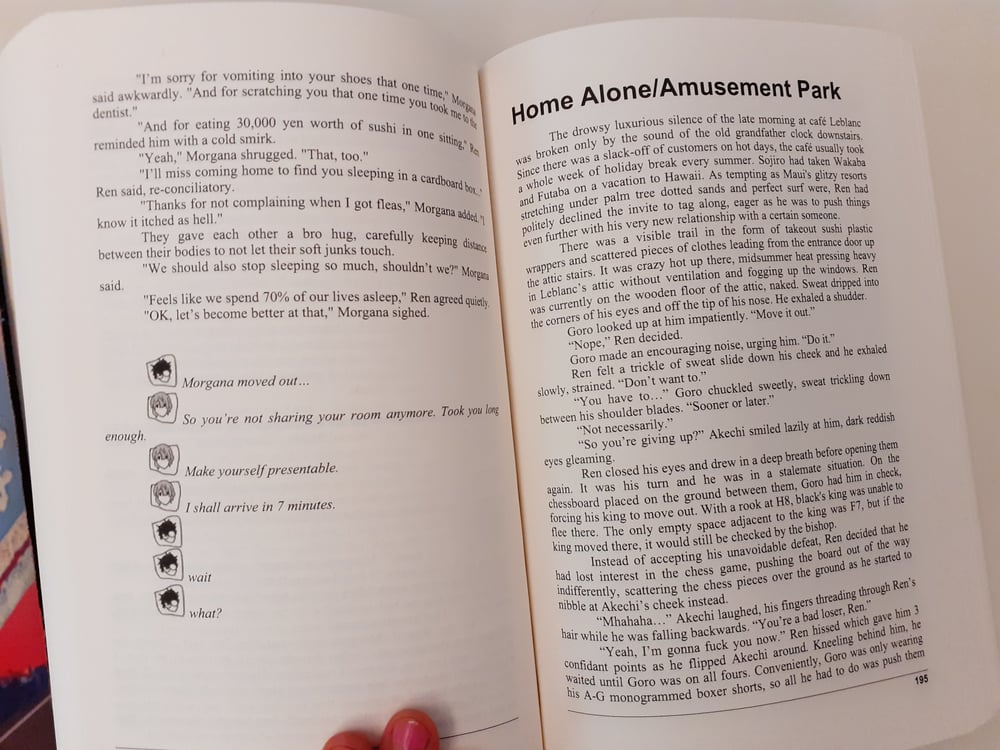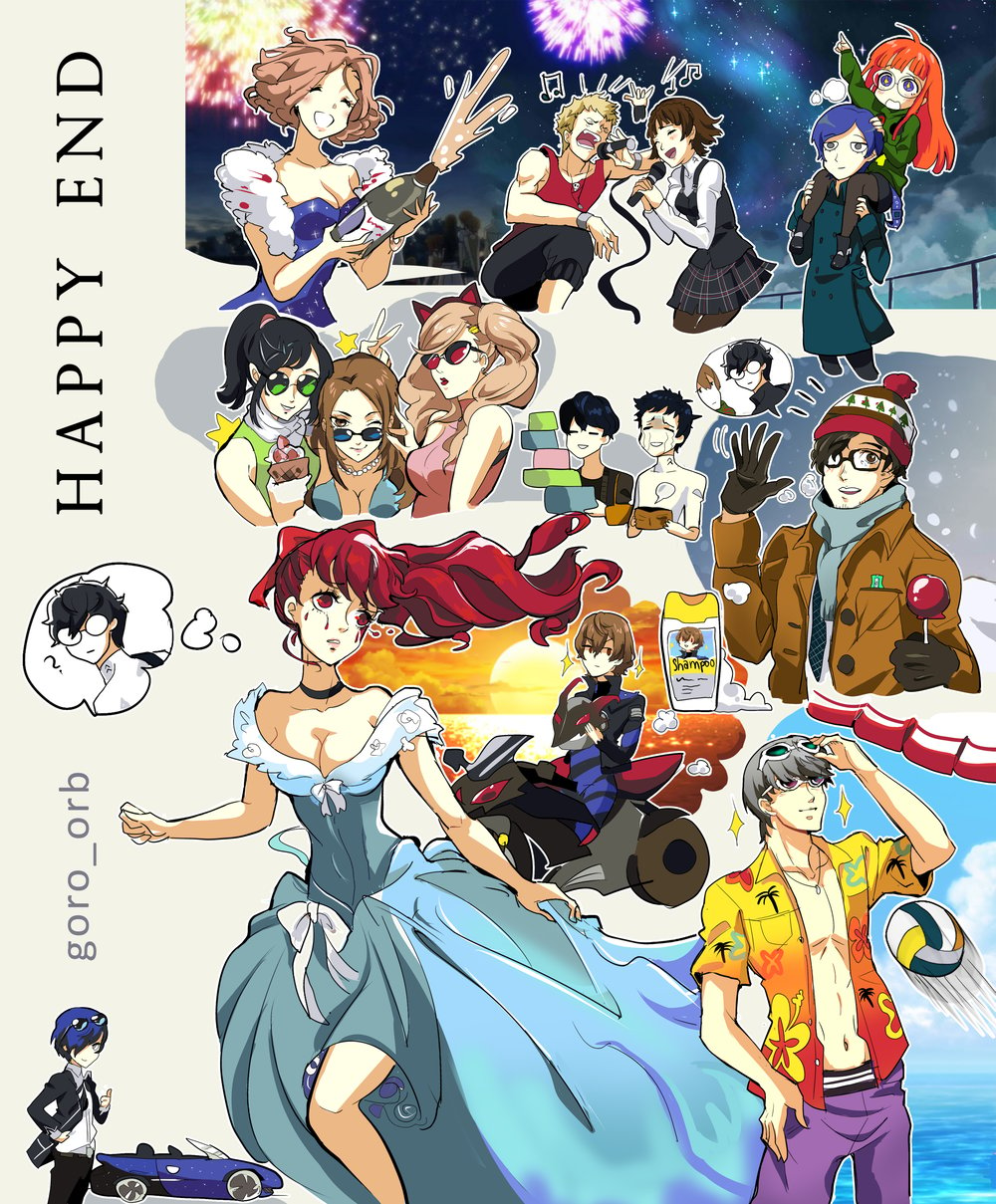 - Printed version of my fanfic
- includes Author's notes, Deleted Scenes (R18), Doodled illustrations
- Audio version (mp3)*
If you still need a wild beach read for next summer or for cozy winter nights - it's a fairly long and thick read (250,000 words) so it's best to read in printed form.
Main ship is ShuAke / AkeShu being horny teenagers but all other Phantom Thieves have a lot of development and there are multiple side ships.
***
Ren Amamiya was 80% convinced that accepting the Dream World deal was the right choice. He had no idea what he was getting himself into when he first kissed Akechi though... An action-packed story following the events of Royal.
>>> Excerpt: Read here
Pages: 656
Printed book size: 15.24 x 4.19 x 22.86 cm
Language: English
Rating: Explicit / R18
Relationships: Akechi Goro/Ren Amamiya
Tags: Future Fic, Slow Burn, Romance, Sexual Contents (!), Enemies to Lovers, Humor (!), Angst, Horror, Hurt/Comfort, Utopian/Dystopian setting.
*MP3 Audio version is made by natural-sounding speech software, I've used this to listen to chapters for proofreading purposes, it's a good alternative if you're on the go! (files seperated by chapter, total length 25:35 h)
Sample.wav
Sample2.mp3
Merch bundle:
- 1 book + audio
- 1 Acrylic Keychain (double sided) with holo effect
- 2 Metal Buttons (6 cm) with Glitter effects
- 5 Stickers with Rainbow / Glitter effects
- 2 Large High quality print for wall - if you want different posters than these, let me know in the comments (you can pick any from the shop)
Size 297 x 420 mm | 11.7 x 16.5"
- 3 Art Cards
Size 148 x 210 mm | 5.8 x 8.3"
If you'd like me to sign with a personal message or doodle I'm happy to, let me know in the order comment!